What's happening at Argyle...
Things change quickly at Argyle.
Check back frequently to stay caught up on what's new!
---

A great way to get started in your faith journey.
Click here for details.
---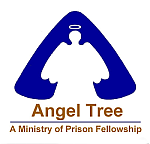 Each year at Christmas the Argyle family makes a difference in the lives of children of incarcerated parents. Your participation insures a child doesn't miss a Christmas gift because of a parent in prison.
See the Angel Tree volunteers in the Welcome Center, or contact Melanie Brewer for more ways to help. Email Melanie at angeltree@iargyle.com.
---
Get Out & Give…
Tuesday, November 25, at 6:30 pm.
Your first opportunity to help reach our community with the I Love This Place gift.
We are going to serve dinner to at least 16 families in our community.
Afterward dinner, we will provide bags of food and grocery store gift cards
to insure each family has a great Thanksgiving Day feast.
You have already given your money – now we ask for your time and energy helping.
We need help setting up, cooking, serving and cleaning up.
Questions? Sign up? Call or email Ministry Assistant Donna Thompson at 904-777-1238.
---
Church-Wide Membership Opportunity…
Sunday, November 30.
Your opportunity to become a member.
To end the I Am A Church Member series, we will have a church wide
Membership Commitment during both worship gatherings.
Questions? Contact Ministry Pastor Hal Hunter.
---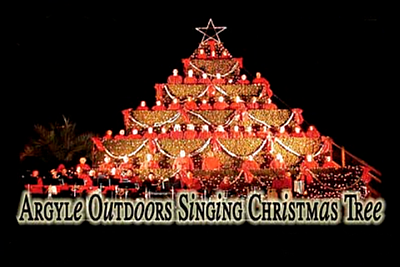 20th Annual Performance…
December 10–13 at 8:00 pm.
Free admission. Free parking.
Free coffee & hot chocolate.

Join us for an Argyle community tradition.
Everyone is invited.
Chairs are provided but dress for the weather.
---
Christmas Celebration at Argyle…
Sunday, December 14 –
• 9:00 am – Christmas Brunch in the Family Life Center – all welcome.
• 10:30 am – Christmas KidStuf LIVE in the Worship Center.
• 11:45 am – Christmas ornament exchange in the Argyle Café.
---
Christmas Eve at Argyle…
Wednesday, December 24, at 11:00 pm.
Candlelight worship.
Everyone is welcome. Invite your friends and neighbors.
---
Pastor Rick's 20th Anniversary at Argyle…
Sunday, January 18, 2015.
This is a special day at Argyle.
There will be only one worship gathering, at 10:30 am. A special guest will speak.
We will enjoy dinner and celebration with surprizes at 6:00 pm.
Dinner space is limited and tickets are required.
More details will follow, but put the date on your calendar.
---
FYI…
Here is a copy of the 2014 budget.
Click here to see the 2014 budget.
The church adopted new governing documents in January, 2014.
Click here to see the Constitution & By-Laws.
If you have any questions about any part of the budget, Constitution or By-Laws,
call or email Administrator Hal Hunter.
---