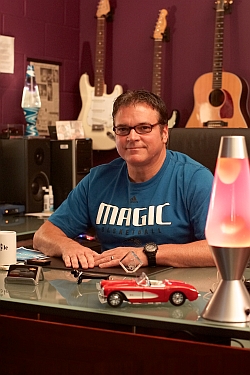 Rick's wife, Donna, has been his life and ministry partner over 43 years. They have served at Argyle since 1994.
After serving Argyle for 15 years in various pastoral roles, Rick was chosen in 2010 to be our primary communicator, vision-caster, and leader, and oversees our Worship Arts Ministry. His passion is to be a man after God's own heart, believing that the heart is what really matters (Proverbs 4:23, CSB).
Rick is also an accomplished singer, musician, songwriter and audio engineer who has been in ministry his whole adult life. He and Donna are the parents of three wonderful adult children; twin girls Melissa and Michelle and son, Rich, and proud grandparents of Melissa's daughters, Magnolia, Georgia, & August and Rich's son, Liam.